Lowvibe Forest
Event Navigation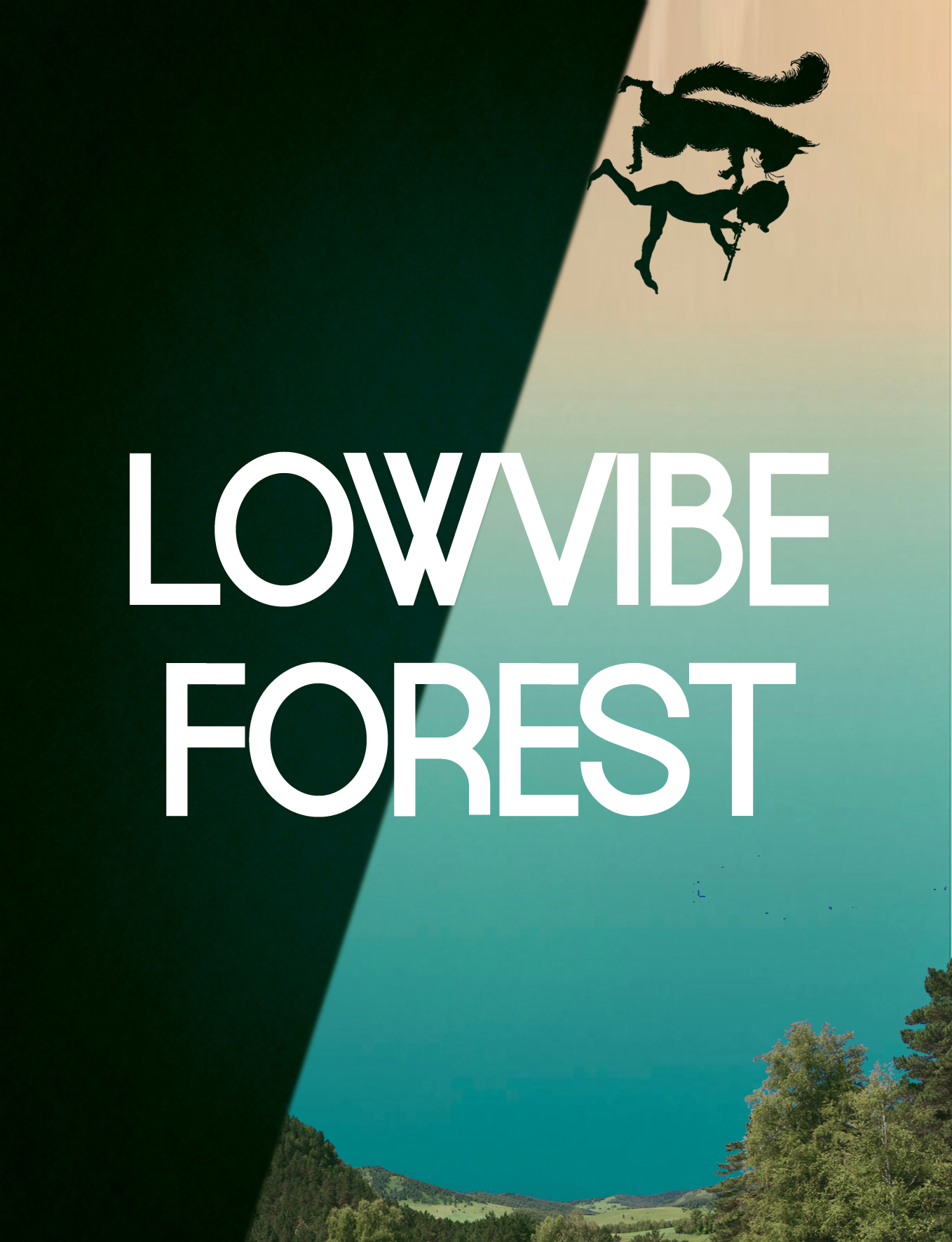 21st of April, 2011 @ Naherholung Sternchen (Berolinastraße 7, 10178 Berlin, Germany)
http://www.naherholung-sternchen.de
Line Up:
Al'Haca Sound + MC Dressla (Jahtari)
Mamiko Motto (Hepcatradio/NTS)
IJO (live, Lowvibe/Blikmuzik)
Genys (Lowvibe)
Ångstrøm (Naherholung Sternchen/Bauzugrecords)
R A U MLICHTE
Lowvibe present their new event called LOWVIBE FOREST.
Every forest is beautiful, diverse and full of life.
Lowvibe shares this nature gift and incorporates it within the soul of the night.
Lowvibe forest plays bass music, without stamping their sound with genres.
No matter where it comes from: Chicago with an European flip, or London sound shaping colours in Berlin.
Whether you think its dubstep, beats or hip-hop, post or future soul, main focus is to provide the quality sound around electronic music.
About artists:
Al'Haca Sound + MC Dressla (Jahtari)
AL HACA was founded in 1993 in Greifswald, a north – eastern outpost of just united Germany. In 2010 the collective decided to take it back from a concert act to the original dancefloor orientated Soundsystem style and fashion, that has been the first step in almost two decades of ongoing ventures in bass and time. The main fuel on this voyage was to remain open to the countless different shades of Dub, Offbeat and Bass music. A couple of months ago AL HACA started their radioshow on BLN.FM – every 4th tuesday 20.00h CET.
http://soundcloud.com/alhaca
http://facebook.com/alhaca.soundsystem
http://www.residentadvisor.net/dj/al-hacasoundsystem
MC Dressla – a good friend of Al'haca known from Jahtari Riddim Force. He is a master of freestyle mic. Coming from a Hip Hop background, Dressla is also active in many different genres and cooperates with various artists across Europe.
http://jahtari.org/artists/dressla.htm
Mamiko Motto (Hepcatradio/NTS)
Mamiko moved to Belgium from her homeland Lithuania and started Hepcat radio show 10 years ago. The show quickly got recognition not only in Belgium, but also worldwide. Later she moves to Amsterdam to take A&R position for Kindred Spirits Records delivering the result of Dorian Concept, Mweslee and The Blessings records.
During 2008-2010 she spends touring with Hudson Mohawke as DJ support act.
2009 Warp Records release a collaboration with the Glaswegian producer under a moniker Wednesday Nite on the 20th anniversary limited edition box-set.
2010 she becomes involved in the English capital's most exciting new radio venture, NTS Live, as a co-founder, producer and host. Mamiko not only helps the station become a worldwide phenomenon but also hosts and produces many one-off broadcasts from world respected festivals such as Sonar, Mutek and Bestival.
An eclectic selector with a lifelong love of vinyl and music, Mamiko is a renowned taste maker and a globe trotting DJ who knows what a party is and how to bring it.
http://ntslive.co.uk
http://hepcatradio.net
http://www.facebook.com/mamikomottolovesu
IJO (live, Lowvibe/Blikmuzik)
IJO released some of his music on Lowvibe. Cutting and slicing is his trademark, solid low bass is his foundation. Long-time front-runner of the underground experimental music scene in his home country Lithuania, IJO is now breaking out internationally, with plays from Mary Anne Hobbs and releases coming thick and fast in many styles. in 2010 he started his own micro record label – Blikmuzik. It's purpose is to release music by IJO and his various musical outlets as well as music by young talented producers from all over the place.
http://facebook.com/theijo
http://blikmuzik.net
http://soundcloud.com/ijo
R A U MLICHTE
Christian Buchmayr is a visual artist from Tirol, (Austria), who moved to Berlin some years ago. An artist with a conceptual approach using mostly self made content, combining analog photography and digital 3d tools, which are mainly used in an architectural context. He is a designer and architect, who likes to play with geometry, abstract shapes, surfaces, colours, rhythms and proportions. His compositions are less striking but very subtle and atmospheric, creating emotional patterns which interfere with the environment and sounds.
http://www.myspace.com/buchmayr
http://raumlichte.com
Genys (Lowvibe)
Genys is from Lithuania, the head of Lowvibe and has been active since a long time as DJ, producer and live performer. He has been in Berlin since more than a year and works as sound designer at Bitwig during daylight. Though he is strongly in love with bass music, his taste isn't limited to it. In the Berlin scene you could hear his sets at parties such as "We Want More Bass", "Dub Der Guten Hoffnung", "Impulse", "Bassfieber" and others. Genys is also hosting the Lowvibe radioshow on Twen FM, which is being aired on the 4th Friday of every month.
http://soundcloud.com/genys
http://bitwig.com
[ˈɔŋstrø:m] (Naherholung Sternchen/Bauzugrecords)
A.k.a. Knut Knutson – he is one of Naherholung Sternchen crew, artist on Bauzugrecords and DJ – a big lover of glitch and crunk in music.